Local Distribution Company Applies to Labour Board To Force a Representation Vote
In January of last year the sale of Brant County Power Inc. to Cambridge and North Dumfries Hydro Inc. became official and the two local distribution companies (LDC) amalgamated as a new entity called Energy+ Inc.  The newly formed LDC's territory covers 562 square kilometers, services approximately 63,000 customers and contains three distinct workforces each with their own separate collective agreement.  The Power Workers' Union (PWU) represents the outside classifications based in the geographic area covered by the former Brant County Power Company.  The International Brotherhood of Electrical Workers represents the inside and outside employees under two collective agreements from the former Cambridge and North Dumfries Hydro.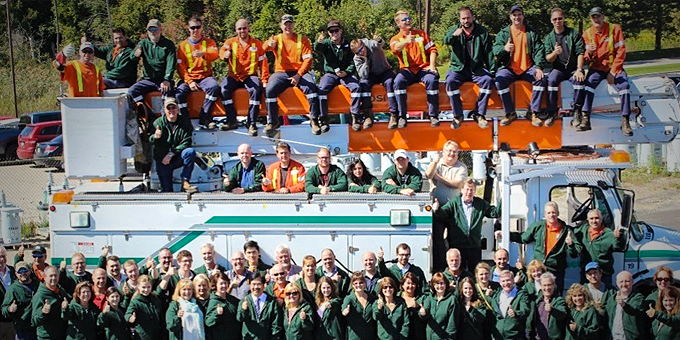 Energy+ Inc. has recently filed an application with the Ontario Labour Relations Board (OLRB) requesting an order that the two outside bargaining units be combined into one and that a vote be held to determine which union will represent the outside employees for the entire company.  At a preliminary meeting held at the OLRB on February 8th, no agreement was reached to proceed with a representation vote and hearing dates are yet to be finalized.  In the interim, the PWU has served the employer notice to bargain as our collective agreement with Energy+ Inc. expires on March 31 of this year. As always, the PWU will put the employees' interests first to guide our approach to these matters and we will report further as the situation develops.