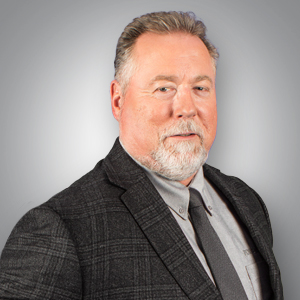 About Mel Hyatt
Mel was elected as PWU President on June 21, 2017. Prior to that Mel had served for 17 years as Vice President for Sector 3, the division of the Union that consists of transmission and distribution utilities.
Mel has been a strong proponent of the PWU Hiring Hall which provides good work opportunities for PWU members and a competitive alternative to the use of contractors.
Serving on the Executive Committee for 17 years, Mel has a comprehensive understanding of the organizational workings of the PWU and the broad diversity of issues that PWU members face across the province.
Mel started his career with Ontario Hydro as an Electrical Operator in 1978. He got involved with the union in 1981 as a steward and became a Chief Steward in 1989. He was elected to the PWU Executive Board in 1991 and served on the Board through to his election as Vice President of Sector 3.
Mel Hyatt gained vast experience at the bargaining table in Sector 3, chairing many Bargaining Committees in a Sector with well over 30 collective agreements. Prior to becoming V.P., Mel was a valuable member of the PWU bargaining teams at Ontario Hydro and the Ontario Hydro Services Company serving on sub-committees in 1992 as well as the main Bargaining Committee member in 1994 to 2000.
He has helped on many committees representing the PWU over his 36 years as a PWU representative.