Retirement Benefits
The PWU Hiring Hall provides retirement benefits through the Power Sector Retirement Trust (PSRT) arrangement with Great West Life.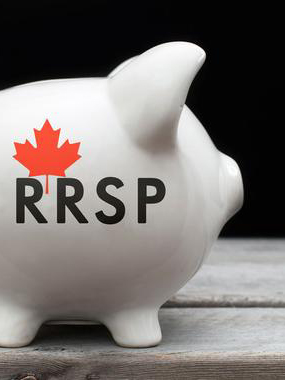 POWER SECTOR RETIREMENT TRUST
The PSRT provides for a member to invest pre-tax dollars in a Registered Retirement Savings Plan (RRSP). The RRSP gives the member the option of investing in fixed-rate RRSPs or a variety of Investment Funds.
Because the Plan represents a large number of members, it gets more favourable investment arrangements than would be available on an individual basis.
Member contributions are received from the employer in the same manner as the Health and Welfare Benefit remittances. The current amount is $3 per hour (or more depending on the applicable Collective Agreement).
Further Information can be found on the Power Sector Benefit Trust and Retirement Plan website.
WITHDRAWAL/TRANSFER PROCESS
There is a maximum of 4 Withdrawals/Transfers a year from the PSRT.
RRSP Withdrawal/Transfer forms can be obtained from the PSRT website. Transfers require a T2033 along with the PSRT Withdrawal/Transfer form.
Completed RRSP Withdrawal forms, and T2033's, must be submitted to the PSRT:
Scanned copies can be emailed to the PSRT email:

[email protected]

.

Faxed to: 416-240-0993

Mailed to: PSRT, 802-10 Carlson Court, Etobicoke, ON, M9W 6L2
The forms must be completed in full, signed and dated or the process will be delayed.
The Withdrawal is usually sent to Great West Life (GWL) within 2 business days of receipt by the PSRT. The PSRT emails (or phones if no email address is on file) the member after receiving confirmation that GWL has processed the withdrawal, usually the following business day. The email contains instructions on tracking the withdrawal.
GWL will deposit the withdrawal directly into the members' bank if the banking information is included, usually within 5 business days. If there is no banking information a cheque is mailed to the address on the Withdrawal form. The cheque is usually processed and mailed out within 5 business days.
For Transfers to another institution, GWL mails the cheque, there is no direct deposit, to the receiving institution once it has been processed. Transfers are not taxed.
WITHHOLDING TAX/ADMINISTRATIVE FEE ON WITHDRAWALS
There are 3 levels of withholding tax based on the amount that's taken out.
Under $5,000 is taxed at 10%

$5,000 and over is taxed at 20%

$15,000 and over is taxed at 30%
The amount taken out must be claimed as taxable income at tax time.
There is a $20 Administrative Fee that applies to all Withdrawals and Transfers.