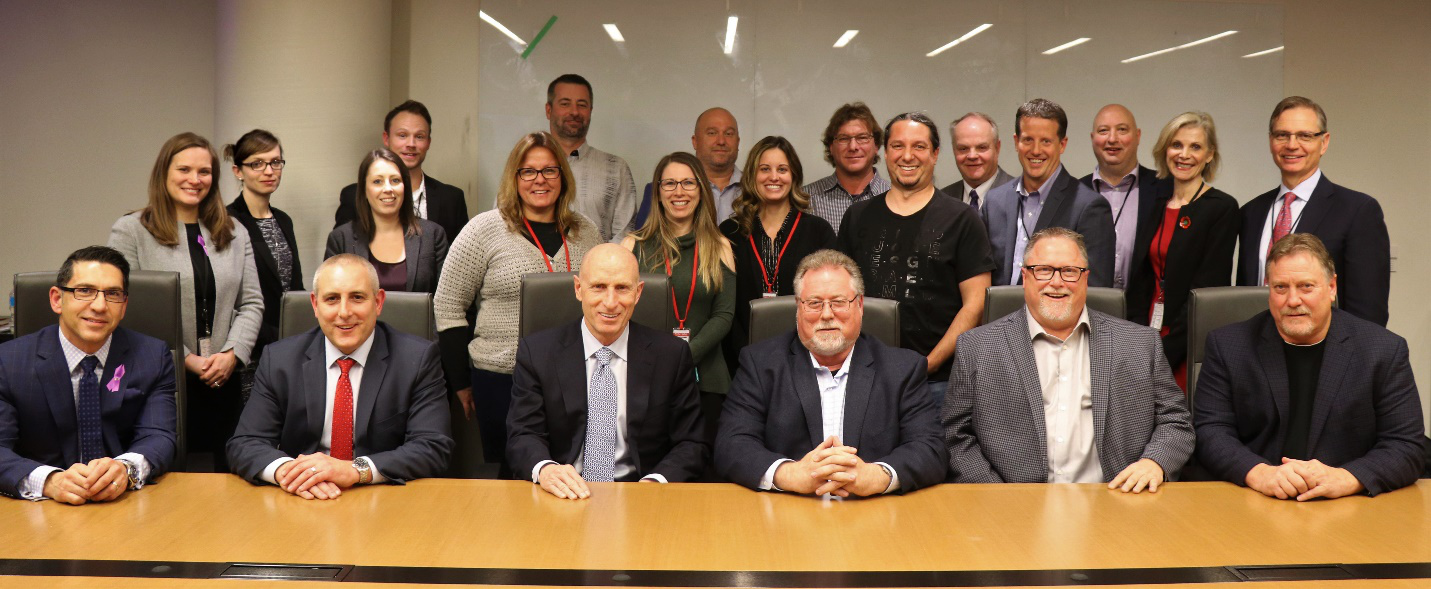 Members of the PWU and Hydro One Bargaining Committees pause for a commemorative photo as collective bargaining begins.
The bargaining committees representing the Power Workers' Union (PWU) and Hydro One met for the first time on January 15, 2018. Mel Hyatt, President of the PWU and Mayo Schmidt, President and CEO of Hydro One, delivered opening remarks on behalf of their respective organizations.
Both parties have agreed to a schedule for renewal negotiations for the collective agreement that is due to expire on March 31, 2018. Each side acknowledged their commitment to working through their respective issues and the importance of the timely renewal of the collective agreements. During such time, the parties have agreed to a media blackout regarding the content of the negotiations.